Office of Outreach and Involvement
About
The Office of Outreach and Involvement (OOI) dedicates itself to helping students launch themselves into the student association here at the University of Washington. From assisting entities with their outreach strategies and managing involvement, to the ASUW Ambassador Program, OOI works to ensure that the ASUW is a representative, wide-reaching organization that provides positive experiences to its students. None of the advocacy, rallies, concerts, or other events would be possible without interns and volunteers.
Whether you are brand new to UW or are just looking to gain some work experience in an area of interest, the Office of Outreach and Involvement (OOI) is here to help you find your best fit on campus in the ASUW or beyond.

Office of Outreach and Involvement Director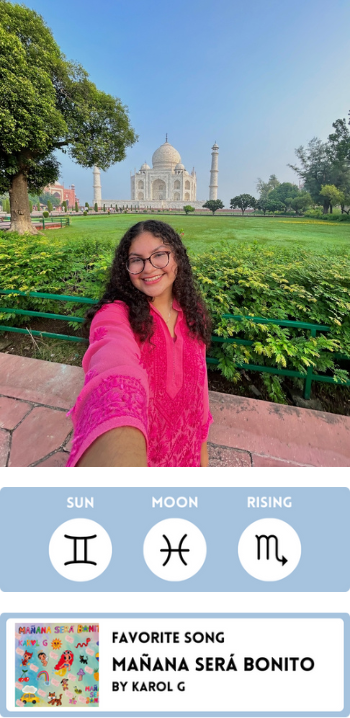 Valeria Hernandez | she/her/ella
Major: Marketing, Human Resources Management and International Business
Hello! I'm a Junior majoring in Marketing, Human Resources Management, and International Business with a Minor in Labor Studies. It's my first year in ASUW but I have a lot of experience in connecting diverse communities and guiding individuals in finding their "home away from home" on campus! I'm very excited to foster relationships among the ASUW community and grow the family with the many volunteer and internship opportunities available to all students. I'm here as a resource for students looking to be involved or find community, so stop by my office in HUB 131J or send me an email to talk about what ASUW and the greater UW have to offer!
Office Hours & Contact Info

Check out my Weekly Hours to stop by the office or my Zoom! Feel free to email me at asuwovop@uw.edu to schedule an appointment if these hours do not work for you.