Office of Outreach and Involvement
Welcome
Welcome to the ASUW Office of Outreach and Involvement (previously known as OVO)! This is the best spot to launch yourself into the student association here at the University of Washington. Volunteers are the backbone of the ASUW. None of the advocacy, rallies, concerts, or other events would be possible without volunteers. Whether you are brand new to ASUW or are just looking to gain some work experience in an area of interest, the Office of Outreach and Involvement (OI) is here to help you find your best fit within the association.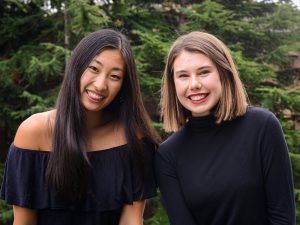 On this website, you can find current open volunteer opportunities and positions ranging from one-time event volunteers to internships, and you can find the resources you need to start your ASUW volunteering experience. Follow us on Facebook for more frequent updates, and sign up on the Email List to receive opportunity and event notifications!
Questions? Feel free to contact Sophie Muro, the Office Director at asuwovop@uw.edu or visit the office during OI office hours for an appointment to discuss how to begin your involvement in the ASUW!